Body Builders
(Home Bible Study)
Body Builders is our small group bible study meetings in homes of church members in Citrus County each week. This provides a vital opportunity to search the deep truths of the scripture for a fuller understanding and to have a special fellowship experience that really gives you a chance to get to know people and fosters deeper spiritual relationships.
Fleshing Out Meaty Truths
Each week we will dig into lessons on Christian doctrine.
Wenesdays at 7:00pm

Bill & Dianne Micklon's house
2833 W. Laureen St.
Lecanto, FL
CLICK HERE FOR MAP
The Barbarian Way
Erwin McManus wasn't raised in a Christian home, so when he come to Christ as a college student he didn't know the rules of the "religious club." But he did understand that prayer was a conversation and learned to talk to God and wait for answers.Erwin's way was passionate andrough around the edges - a sincere, barbaric journey to Christ. Barbaric Christians see Jesus differently than civilized Christians. The Barbarian way is a call to escape "civilized" Christianity and become the original, powerful, untamed Christians Christ intended. This year the men will be studying this book. The cost of the book is $12..
Fourth Tuesday of the Month: 7:30pm (check calendar for specific dates)



CLICK HERE FOR MAP
Becoming a Vessel God Can Use
Viewed as God's vessel, ho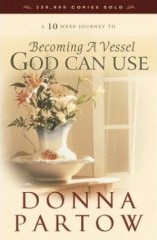 w would you describe yourself? Cracked? Chipped? Broken? Discover how the Master Potter can shape and mold you intoa useful servant, imperfections and all. .The ladies will be studying the book " Becoming a Vessel God Can Use" over the coming year. The cost of the book is $10.00. This study will meet at 7:00 pm. Call the Church office for the location.
Second Monday of the Month: 7:00pm (check calendar for specific dates)
(return to top)
We will be focusing on developing the qualities within our lives to remain strong when or faith is tested. We will be meeting two times a month
Every Other Tuesday: 7:00pm (Check calendar for specific dates)

Paul & Pam Fleckenstein's house
2280 W. Middle Lane
Lecanto, FL
CLICK HERE FOR MAP
This site is built and maintained exclusively for Real Life Christian Church in Citrus County, FL.
Please report any problems to this email: reallife@mindspring.com
HOME WORSHIP BODY BUILDERS WHO WE ARE CALENDAR PHOTOS RESOURCES CONTACT US